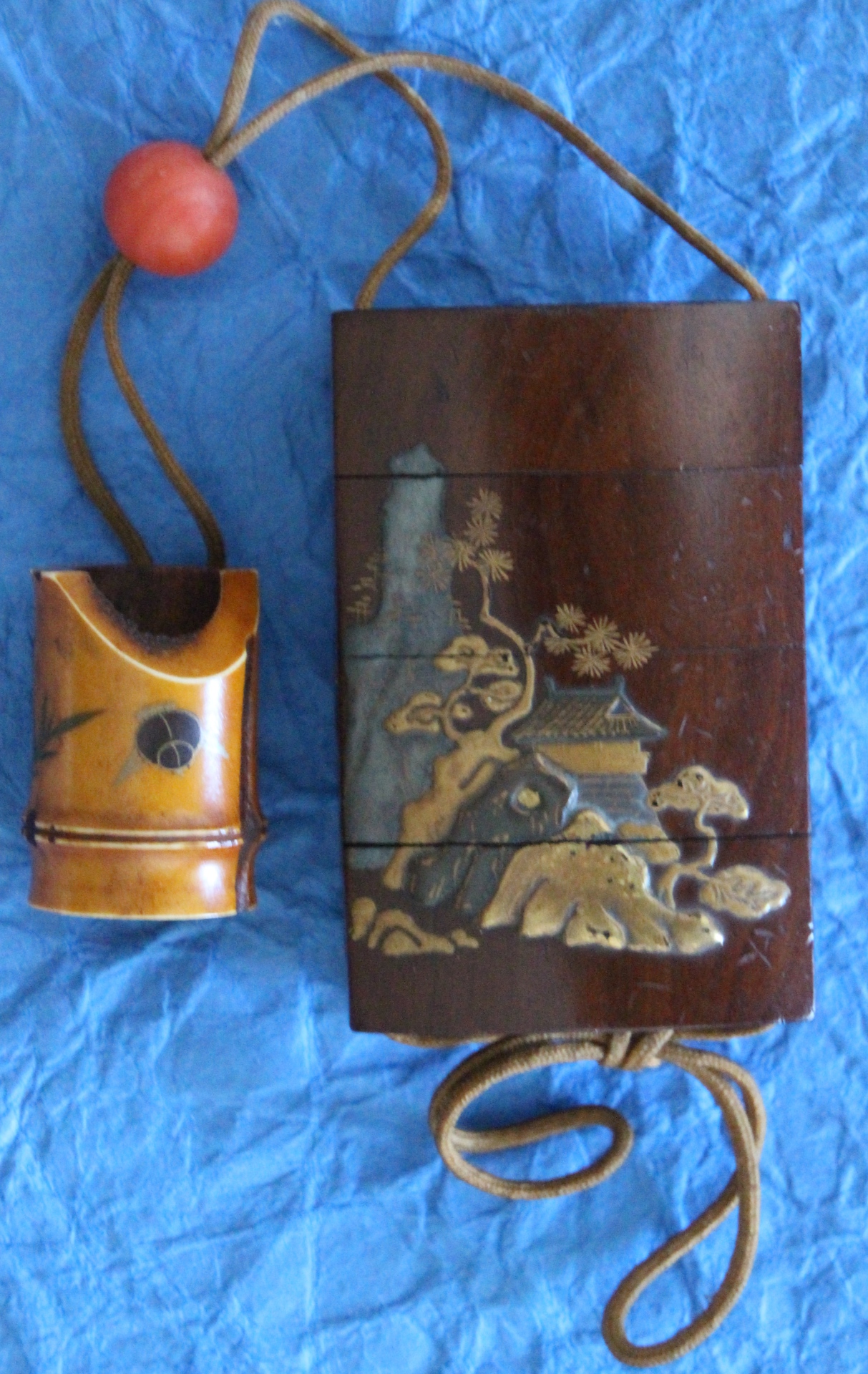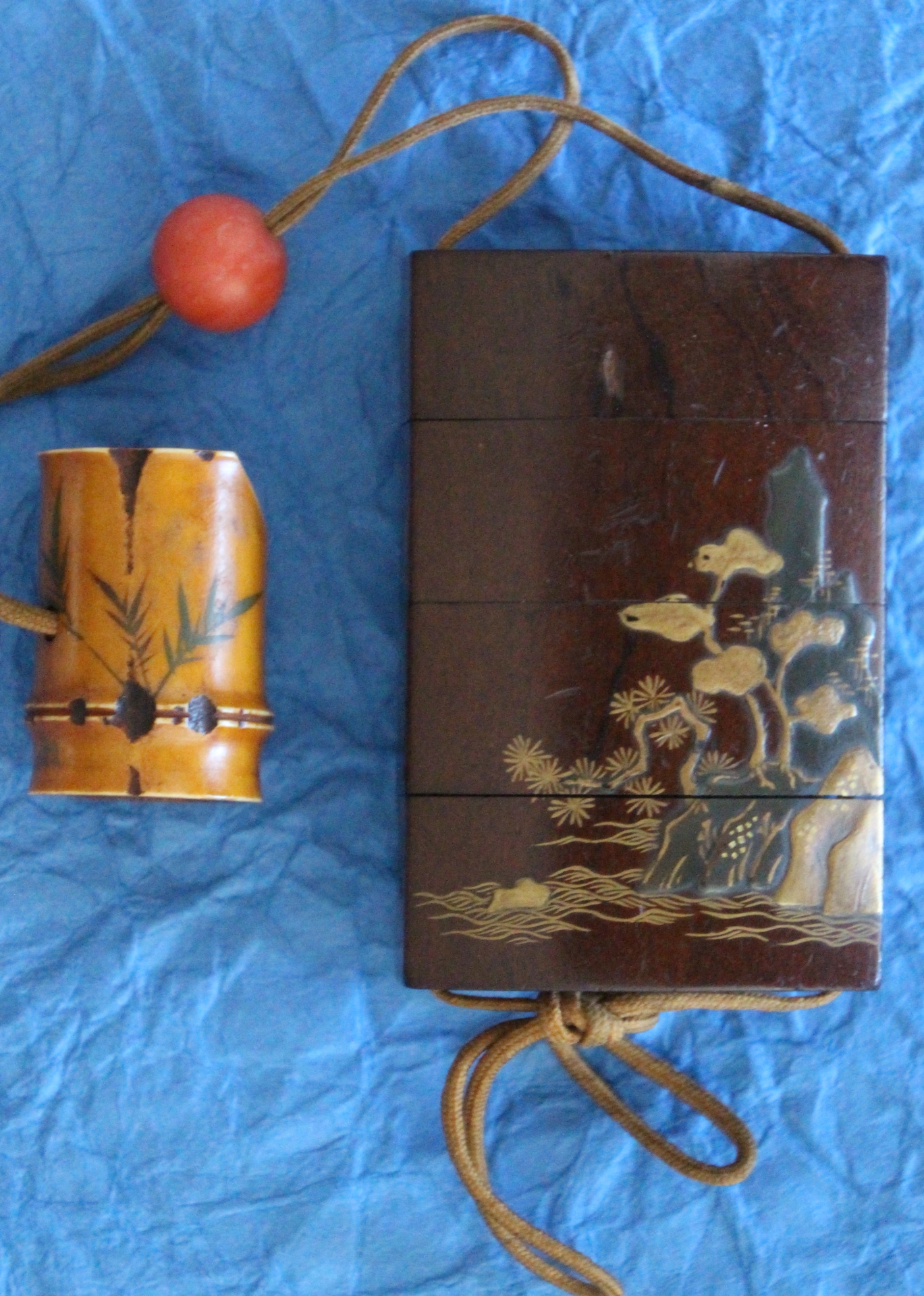 ​A four compartment wooden lacquered inrō style yatate.  The theme seems to be Mie Prefecture scenes. On the left, the scene appears to depict Kameyama Castle. On the right, a scene with pine trees, water and mountains perhaps depicting the coastal area of Mie and the Ise Bay. The bamboo netsuke is decorated ​with a cicada and bamboo leaves. (From the Yatate Kokusai Collection.)
The sides of the yatate depict what appear to be two nambanjin or "southern barbarian men".  The  term refers primarily to Portuguese and Spanish sailors, missionaries and merchants who sailed from the south, either from  Macao or the Philippines, to reach Japan.  The figures may also represent Dattanjin referring to Tartars.  Additional research needs to be done to determine if the figures are nambanjin or dattanjin.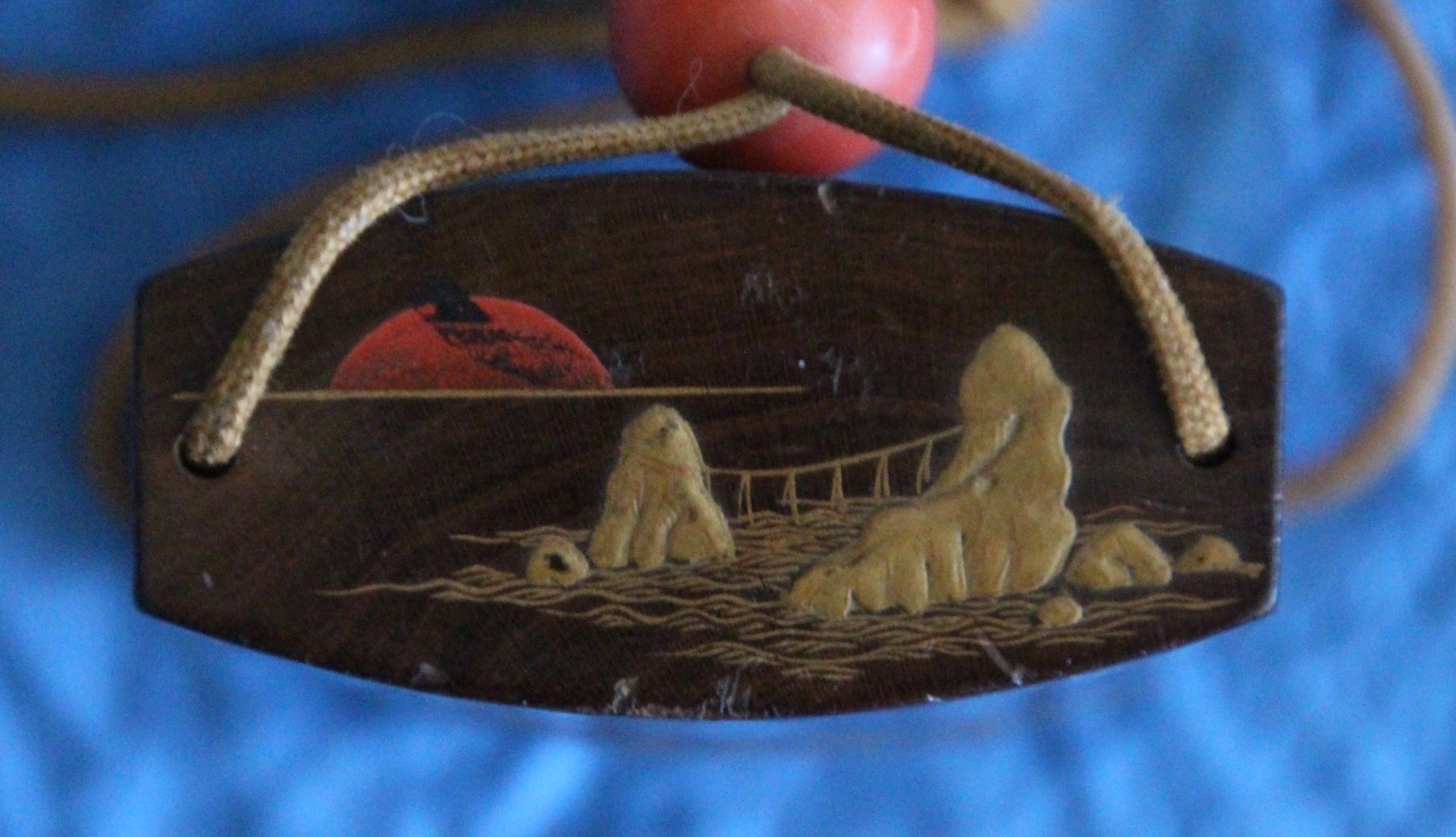 The top of the yatate shows the Meoto Iwa or married couple rocks off the coast at Futami, Mie, Japan.  The rocks are joined by a shimenawa, a heavy rope of straw.  In Shinto the rocks represent the union of man and woman, husband and wife.  The larger rock has a torii ​at its peak.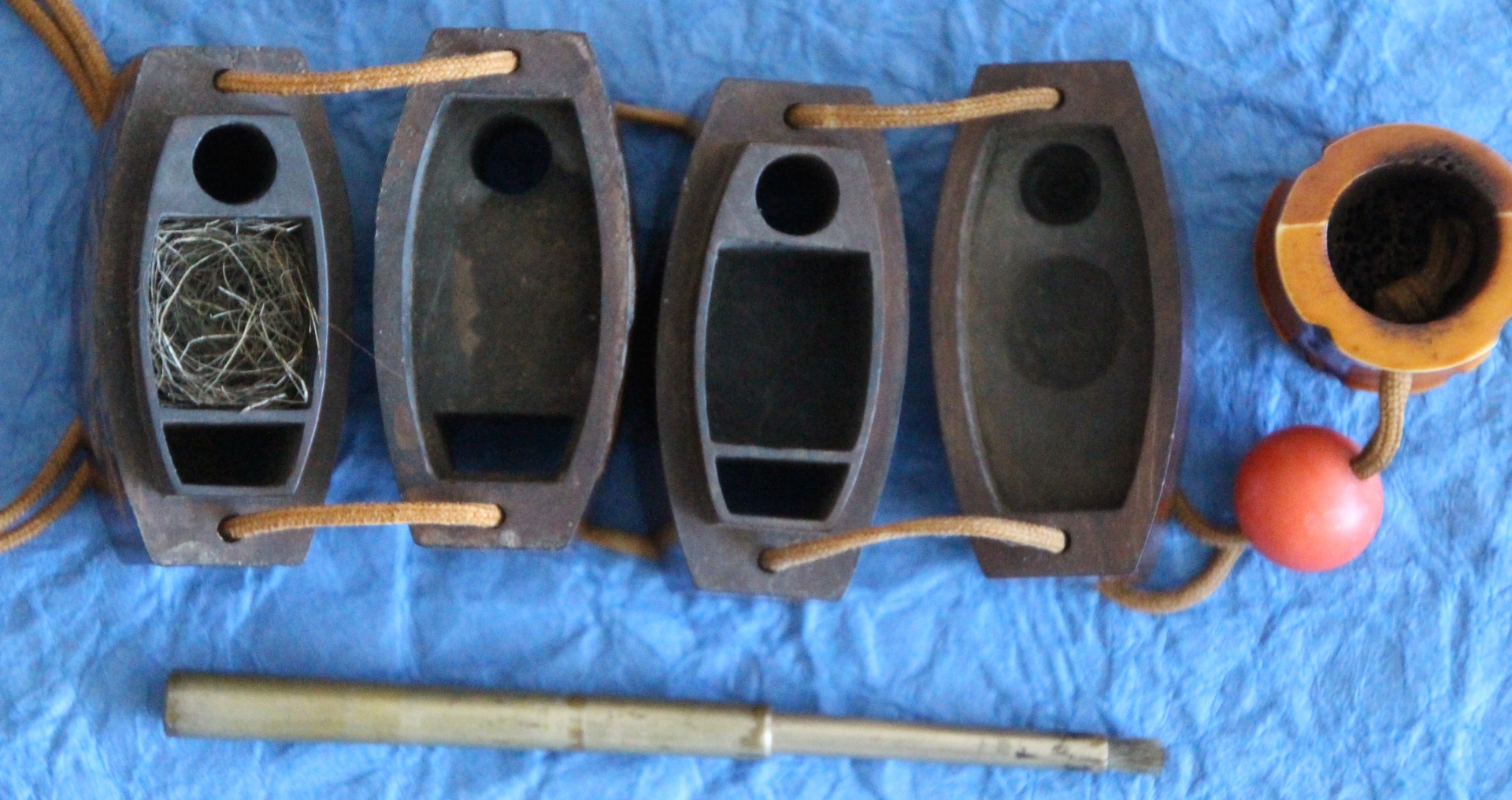 Interior view of the four sections.  The telescoping  brush contracts and is housed in the circular chambers in each section. The orange colored bead, ojime, is used for tightening the cord on the inrō .